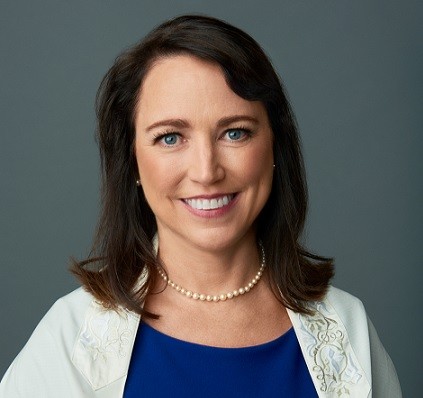 RABBI AMY BERNSTEIN
Rabbi Bernstein became our Senior Rabbi in July 2014, after serving four years as Associate Rabbi. An Atlanta native, Rabbi Bernstein has a bachelor's degree in English Literature and Cultural Anthropology from Northwestern University, where she also earned a certificate in Women's Studies. She is also an alumna of the Reconstructionist Rabbinical College in Philadelphia. Her rabbinic training included one year as a visiting graduate student at Ben Gurion University of the Negev in Israel.
In addition to working with our B'nai Mitzvah and Confirmation students, she leads our Friday morning Torah Study and teaches our Jewish Meditation class, also on Friday morning. She teaches adult enrichment courses throughout the year and leads the annual Women's Retreat.
Before coming to KI, Rabbi Bernstein was the rabbi of Temple Israel in Duluth, Minnesota for 14 years. As the only rabbi for several miles, she represented the Jewish community in the Greater Northland region. She served two terms as president of the Arrowhead Interfaith Council and six years on the Board of Trustees of the College of St. Scholastica, where she was also on the founding board of the Oreck/Alpern Inter-religious Forum. She was a scholar-in-residence for the Jewish Chautauqua Society and lectured widely throughout the Northland.
Outside of her rabbinical work, Rabbi Bernstein performs as a member of Three Altos, a vocal trio.
Rabbi Bernstein makes her home in Pacific Palisades with her partner, Judy Griffith, her daughter, Eliana, and their rescue Chihuahua, Olivia.
Contact Executive Coordinator at 424.214.7461
Email Rabbi Bernstein
RABBI MICAH HYMAN
Rabbi Micah Hyman is thrilled to join KI as Associate Rabbi after three years as the Director of Advanced Jewish Studies at Tarbut V'Torah in Orange County. A fourth generation Angeleno (his great grandfather moved to Ocean Park in the 1930s), Rabbi Hyman received his BA from Michigan and Ordination from the Jewish Theological Seminary with a Masters of Jewish Art and Material Culture degree. He also served as a Senior Educator of Beit Hatfutsot America, implementing a Covenant Signature Grant, curating Jewish family stories through visual art. He was formerly Senior Rabbi of Congregation Beth Sholom in San Francisco, a chaplain at UCLA Medical Center, the Assistant Director of Camp Ramah in Ojai and a rabbi in Paris. You may find Rabbi Hyman with his sons Nathan (13) and Theo (11) curing gravlax, biking to the Getty Villa or identifying succulent specimen.
Contact Clergy Assistant at 24.214.7466
Email Rabbi Hyman
CANTOR CHAYIM FRENKEL
In his more than 30 years as cantor of Kehillat Israel Reconstructionist Congregation, Cantor Chayim Frenkel has built an impressive career marked by a series of exceptional musical accomplishments. Blessed with a rich, warm tenor voice and an ability to nurture others' talents, Chayim has become a driving force in the world of modern Jewish music and cantorial practice, following in the very large footsteps of his late father, Hazzan Uri Frenkel.
Cantor Frenkel has commissioned and produced numerous recordings, including "Nishmat Tzedek – A Righteous Soul," an orchestral and choral suite in honor of his brother Tzvi, of blessed memory. Chayim's dear friend, the acclaimed Cantor Meir Finkelstein, composed the work. The composition had its world premier at KI in 1994. Cantor Frenkel ​​​​​​ and Meir expanded their recording into a book and compact disc package as a gift of healing to those who have lost loved ones in the ongoing terrorism that plagues our world.
In 1995, Cantor Frenkel served as executive director of Cantor Finkelstein's moving oratorio, "Liberation," commemorating the liberation of the Nazi concentration camps.
In 1998, Cantor Frenkel ​​​​​served as co-chair of the Cantors Assembly's celebration in honor of the State of Israel's 50th anniversary. As part of these festivities, he performed at Carnegie Hall and produced a concert in New York's Central Park, attended by over 10,000 people.
Cantor Frenkel has commissioned and produced numerous recordings and, in 2009, he launched KI tunes (kitunes.org), which offers free downloads of all the music of KI that he has produced. Chayim loves to travel, especially when leading KI family trips to Israel.
Cantor Frenkel sits on the board of directors of two worthy organizations: Promises Foundation and the local chapter of American Jewish Congress.
Cantor Frenkel lives in Pacific Palisades with his beloved wife, Marsi and two beautiful daughters, Mandi and Molli.
Contact Executive Assistant to the Cantor and B'nai Mitzvah Coordinator at 424.214.7464
Email Cantor Frenkel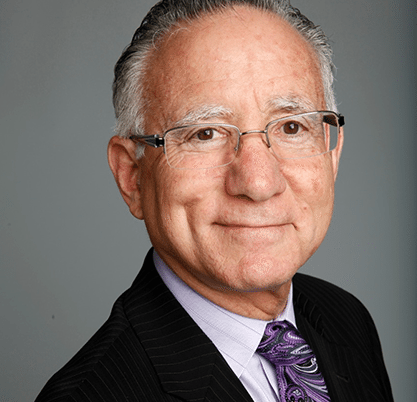 RABBI EMERITUS STEVEN CARR REUBEN
Rabbi Steven Carr Reuben, Ph.D., is Rabbi Emeritus of Kehillat Israel Reconstructionist Congregation in Pacific Palisades, California. He is a nationally recognized expert in the field of moral education and is the recipient of numerous community awards, including the Micah Award for founding the largest full-service homeless shelter in Los Angeles. He is also a recipient of the Unsung Hero Award from the Youth Law Center in San Francisco.
Steven has contributed to a wide variety of publications as an author and composer. He has written numerous books, including Raising Children in a Contemporary World (1992); Raising Ethical Children (Prima Publishing, 1994), and Children of Character: Leading Your Children to Ethical Choices in Everyday Life (Canter & Associates, 1997), A Non-judgmental Guide to Interfaith Marriage (Xlibris Corporation, 2002), and There's an Easter Egg on Your Seder Plate: Surviving Your Child's Interfaith Marriage (Praeger Publishers, 2008). His latest book is Becoming Jewish – The Challenges, Rewards, and Paths to Conversion (2011 Rowman & Littlefield).
Steven holds two bachelor's degrees, in philosophy and political science, from the University of California, Davis; a master's degree in education from the University of Southern California; certification in aging and human development from the University of Georgia; a Ph.D. in religion from Sierra University; and two honorary Doctor of Divinity degrees. He was ordained in 1976 by the Hebrew Union College.
He also is past president of the Board of Rabbis of Southern California. Steven has served on the boards of many non-profit organizations, including Chrysalis, Global Children's Organization, I Have a Dream Foundation, and The Center for the Improvement of Child Caring.
Contact Clergy Assistant at 424.214.7466
Email Rabbi Reuben
trustees
Laurie Hasencamp
President Elect
Mark Miller
VP Finance
Millie Wexler
VP Member Engagement
Melissa Arman
ECC
Natalie Blake
B'nai Mitzvah Trustee
Sheri Green
JEC (K-7)
Robert Kors
Human Resources
Carol White
Social Action
Beth Abrams
VP Governance
Angela Milstein
VP Tikkun Olam
Robert Resnick
Advisor to the President
Amy Bersch
VP Education
Gina Deutsch Zakarin
Social Justice
Matt Ross
Development
Mark Edelstein
Jewish Life & Practice
Eitan Shacham
Facilities
Steven Lewis
VP Communications & Marketing
Mark Shinderman
Secretary
Michele Alkin
Jewish Enrichment
Robert Benun
JEC (Grades 8-12)
Dana Entin
Auxiliary Groups
Laurie Haller
Inreach
Anthony Marguleas
Outreach
Melanie Speiser
Communications
Matt Davidson
Executive Director
As Executive Director, Matt oversees HR, Operations and Finance for all of KI. In partnership with the Senior Rabbi, as E.D. he leads the senior staff team and reports directly to the Board of Trustees.
Matt joined the KI staff in 2008, first as Program Director and then as Director of Programs & Marketing. In July, 2014, Matt was promoted to Executive Director. He is deeply humbled and honored to serve the incredible Kehillat Israel community. Originally from Cleveland, Ohio, Matt began his Jewish communal professional career at Hillel at the University of Southern California, where he served as Program Director, Assistant Director of Development, Assistant Director, and Interim Executive Director.
After eight-and-a-half years serving the Trojan Jewish population at 'SC, Matt moved to Israel for a year and served as the Director of Marketing for Livnot U'Lehibanot. Upon returning to Los Angeles, Matt was hired by American Jewish University (formerly known as the University of Judaism) as their Director of Undergraduate Admissions.
In addition to being a Jewish Communal Professional, Matt is also an award-winning composer of Jewish music and an avid Cleveland sports fan. He lives in Brentwood with his amazing children Clara and Izzy.
424.214.7451
Email Matt
Rabbi Carrie Vogel
Director, Jewish Experience Center
Rabbi Carrie Vogel serves as the Director of the Jewish Experience Center. Carrie oversees and works with the JEC team to make sure that our programming and experiences are at the highest level.
Carrie was ordained as a rabbi from the Hebrew Union College-Jewish Institute of Religion here in Los Angeles in 2009. In addition, she received a Master of Arts in Hebrew Letters in 2006 and a Master of Arts in Jewish Education in 2007 from HUC-JIR. During Carrie's time in rabbinic school she worked at a number of synagogues, camps and day schools in the greater Los Angeles area. She also earned a Bachelor of Arts in English from the University of Cincinnati.
Carrie and her husband Brian are the proud parents of their son, Jonah. She loves The Ohio State Buckeyes, hiking and reading.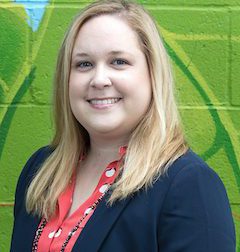 Rose Laura Orlovich
Director, Early Childhood Center and Parenting Center
Rose Orlovich has a Bachelor of Arts in Jewish Studies and a Master of Arts in Education from the American Jewish University. She served as the Assistant Director of On-Site Programs for the Jewish Experience Center at Kehillat Israel before becoming the Director of the Early Childhood Center.
Rose grew up attending a Jewish day school program and summer camp, both of which helped shape her passion for learning about Judaism. Rose has worked at Jewish camp, preschool, religious school, youth, and parent and me programs.
Rose is excited to bring her passion for Jewish learning and practice to Kehillat Israel. She looks forward to getting to know the families and staff in the Early Childhood Center. In her free time, Rose enjoys reading, cooking, playing with her puppy, and spending time with her family.
Email Rose or call 424.214.7482
Robert Kutaj
Director, Finance
Robert Kutaj has been working in non-profits and religious organizations for the past 20 years after migrating from Chicago in 1986. With a B.S. in Accounting from Indiana University, Bob currently overseas all Finance function as at KI.
Bob was recruited by CIGNA Hospital in 1986 as CFO and was promoted to COO/CFO to create the first managed mental health care HMO in California serving over 500,000 members. After finishing his MBA at Pepperdine University, Bob served as Parish Business Administrator managing all operating functions and the development of the first capital campaign in over 60 years at OLPH in Santa Clarita. Bob is truly honored to be a part of the continued growth of Kehillat Israel.
Bob and his wife, Joan, are residents of Valencia, but Bob continues to remain an avid Chicago sports fan.
Email Robert or call at 424.214.7468
Staff
Masha Fleissig
Front Office Receptionist
310.459.2328​​​​​​​
mfleissig@ourKI.org
Justin Grant
IT/AV Specialist
424.214.7484
jgrant@ourKI.org
Cyndee Hayes
Accounting Clerk
424.214.7455​​​​​​​
chayes@ourKI.org
Rachel Kaye
Communications and Marketing Manager
310-459-2328
rkaye@ourKI.org
Daniel Leanse
B'nai Mitzvah Teacher & Cantorial Soloist
424.214.7457
dleanse@ourKI.org
Bryce Megdal
B'nai Mitzvah Teacher
424.214.7467
bmegdal@ourKI.org
Tricia Nykin
Associate Director of Member Engagement and Development
424.214.7463
tnykin@ourKI.org
Genevieve Paine
Clergy Assistant
Direct: 424.214.7466
gpaine@ourKI.org
Eleanor Powers
Executive Coordinator
424.214.7461
epowers@ourKI.org
Manuel Rojo
Security Manager
424.214.7479
mrojo@ourki.org
Adam Simon
Director of Operations
424.214.7451
asimon@ourKI.org
Jessica Simon
KI Social Worker
424.214.7465​​​​​​​
jsimon@ourKI.org
Erin Weiser
Director of Programs and Marketing
424.214.7459
eweiser@ourKI.org
Kristina Wexler
Staff Accountant
424.214.7462
kwexler@ourKI.org
Rebecca Serot
Program Associate
424.214.7460
rserot@ourKI.org
Hannah Hochberg-Miller​​​​​​
B'nai Mitzvah Program Coordinator
424.214.7464
hannahhm@ourKI.org
maintenance staff
Sandra Bracamontes
Site Attendant
James Carter
Assistant Site Supervisor
Rod Tualla
Site Supervisor
Mon, August 20 2018 9 Elul 5778