Who We Are
MISSION STATEMENT
Kehillat Israel is an inclusive Jewish community, which honors diverse religious and spiritual backgrounds. Grounded in Jewish cultural and religious tradition, and guided by the core Reconstructionist principle to value both the wisdom of the past and the need for evolving belief and practice, KI seeks through prayer, learning and Tikkun Olam to create a sacred space in which its members of all ages may find meaning, purpose and joy.
HISTORY
In 1950 a small group of young Jewish people in Pacific Palisades were seeking a community with their fellow Jews and lovingly planted the first seed that would blossom and grow into Kehillat Israel.
Under the spiritual leadership of Rabbi Abraham Winokur z"l, our founding rabbi, KI was first called "The Jewish Community of Pacific Palisades," then "Congregation of Pacific Palisades (JCPP)" , "Kehillath Israel" and finally "Kehillat Israel" in keeping with the modern Hebrew pronunciation.
By the time Kehillat Israel reached nearly 400 families over 15 years ago, we had outgrown our old facility and the community responded by building our new, beautiful synagogue, facility which was dedicated on October 26, 1997. Since that time, we have more than doubled to over 1,000 diverse households representing all walks of life and a wide variety of Jewish and non-Jewish backgrounds.
Through it all we have strived to maintain that same atmosphere of warmth, caring and community that inspired those early members to create the KI we love.
RABBI AMY BERNSTEIN
Rabbi Bernstein became our Senior Rabbi in July 2014, after serving four years as Associate Rabbi. An Atlanta native, Rabbi Bernstein has a bachelor's degree in English Literature and Cultural Anthropology from Northwestern University, where she also earned a certificate in Women's Studies. She is also an alumna of the Reconstructionist Rabbinical College in Philadelphia. Her rabbinic training included one year as a visiting graduate student at Ben Gurion University of the Negev in Israel.
In addition to working with our B'nai Mitzvah and Confirmation students, she leads our Friday morning Torah Study and teaches our Jewish Meditation class, also on Friday morning. She teaches adult enrichment courses throughout the year and leads the annual Women's Retreat.
Before coming to KI, Rabbi Bernstein was the rabbi of Temple Israel in Duluth, Minnesota for 14 years. As the only rabbi for several miles, she represented the Jewish community in the Greater Northland region. She served two terms as president of the Arrowhead Interfaith Council and six years on the Board of Trustees of the College of St. Scholastica, where she was also on the founding board of the Oreck/Alpern Inter-religious Forum. She was a scholar-in-residence for the Jewish Chautauqua Society and lectured widely throughout the Northland.
Outside of her rabbinical work, Rabbi Bernstein performs as a member of Three Altos, a vocal trio.
Rabbi Bernstein makes her home in Pacific Palisades with her partner, Judy Griffith, her daughter, Eliana, and their rescue Chihuahua, Olivia.
Contact Executive Coordinator at 424.214.7461
Email Rabbi Bernstein
RABBI MICAH HYMAN
Rabbi Hyman is thrilled to join KI as Associate Rabbi after three years as the Director of Advanced Jewish Studies at Tarbut V'Torah in Orange County. A fourth generation Angeleno (his great grandfather moved to Ocean Park in the 1930s), Rabbi Hyman received his BA from Michigan and Ordination from the Jewish Theological Seminary with a Masters of Jewish Art and Material Culture degree. He also served as a Senior Educator of Beit Hatfutsot America, implementing a Covenant Signature Grant, curating Jewish family stories through visual art. He was formerly Senior Rabbi of Congregation Beth Sholom in San Francisco, a chaplain at UCLA Medical Center, the Assistant Director of Camp Ramah in Ojai and a rabbi in Paris. You may find Micah with his sons Nathan (13) and Theo (11) curing gravlax, biking to the Getty Villa or identifying succulent specimen.
Contact Clergy Assistant at 424.214.7466
CANTOR CHAYIM FRENKEL
In his over a quarter century as cantor of Kehillat Israel Reconstructionist Congregation, Chayim Frenkel has built an impressive career marked by a series of exceptional musical accomplishments. Blessed with a rich, warm tenor voice and an ability to nurture others' talents, Chayim has become a driving force in the world of modern Jewish music and cantorial practice, following in the very large footsteps of his late father, Hazzan Uri Frenkel.
Chayim has commissioned and produced numerous recordings, including "Nishmat Tzedek – A Righteous Soul," an orchestral and choral suite in honor of his brother Tzvi, of blessed memory. Chayim's dear friend, the acclaimed Cantor Meir Finkelstein, composed the work. The composition had its world premier at KI in 1994. Chayim and Meir expanded their recording into a book and compact disc package as a gift of healing to those who have lost loved ones in the ongoing terrorism that plagues our world.
In 1995, Chayim served as executive director of Cantor Finkelstein's moving oratorio, "Liberation," commemorating the liberation of the Nazi concentration camps.
In 1998, Chayim served as co-chair of the Cantors Assembly's celebration in honor of the State of Israel's 50th anniversary. As part of these festivities, he performed at Carnegie Hall and produced a concert in New York's Central Park, attended by over 10,000 people.
Cantor Frenkel sits on the board of directors of two worthy organizations: Promises Foundation and the local chapter of American Jewish Congress.
He lives in Pacific Palisades with his beloved wife, Marsi and two beautiful daughters, Mandi and Molli.
Contact Executive Assistant to the Cantor and B'nai Mitzvah Coordinator at 424.214.7464
Email Cantor Frenke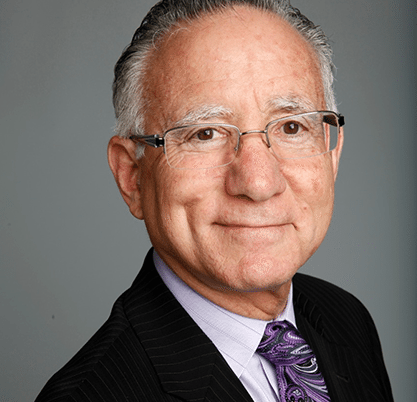 RABBI EMERITUS STEVEN CARR REUBEN
Rabbi Steven Carr Reuben, Ph.D., is Rabbi Emeritus of Kehillat Israel Reconstructionist Congregation in Pacific Palisades, California. He is a nationally recognized expert in the field of moral education and is the recipient of numerous community awards, including the Micah Award for founding the largest full-service homeless shelter in Los Angeles. He is also a recipient of the Unsung Hero Award from the Youth Law Center in San Francisco.
Steven has contributed to a wide variety of publications as an author and composer. He has written numerous books, including Raising Children in a Contemporary World (1992); Raising Ethical Children (Prima Publishing, 1994), and Children of Character: Leading Your Children to Ethical Choices in Everyday Life (Canter & Associates, 1997), A Non-judgmental Guide to Interfaith Marriage (Xlibris Corporation, 2002), and There's an Easter Egg on Your Seder Plate: Surviving Your Child's Interfaith Marriage (Praeger Publishers, 2008). His latest book is Becoming Jewish – The Challenges, Rewards, and Paths to Conversion (2011 Rowman & Littlefield).
Steven holds two bachelor's degrees, in philosophy and political science, from the University of California, Davis; a master's degree in education from the University of Southern California; certification in aging and human development from the University of Georgia; a Ph.D. in religion from Sierra University; and two honorary Doctor of Divinity degrees. He was ordained in 1976 by the Hebrew Union College.
He also is past president of the Board of Rabbis of Southern California. Steven has served on the boards of many non-profit organizations, including Chrysalis, Global Children's Organization, I Have a Dream Foundation, and The Center for the Improvement of Child Caring.
Contact Clergy Assistant at 424.214.7466
Email Rabbi Reuben
BOARD OF TRUSTEES
OFFICERS
Bert Kleinman
President
trustees
Beth Abrams
VP Governance
Mark Miller
VP Finance
Millie Wexler
VP Member Engagement
Melissa Arman
ECC
Natalie Blake
Historian
Sheri Green
JEC (K-7)
Robert Kors
Human Resources
Michelle Ross
Social Action
Amy Bersch
VP Education
Angela Milstein
VP Tikkun Olam
Robert Resnick
Advisor to the President
John Benun
Special Projects
Gina Deutsch Zakarin
Social Justice
Laurie Haller
Development
Lorie Kraus
Jewish Life & Practice
Eitan Shacham
Facilities
Steven Lewis
VP Communications & Marketing
Mark Shinderman
Secretary
Michele Alkin
Jewish Enrichment
Robert Benun
JEC (Grades 8-12)
Dana Entin
Auxiliary Groups
Loren Kaplan
Inreach
Anthony Marguleas
Outreach
Melanie Speiser
Communications
Sat, July 21 2018 9 Av 5778