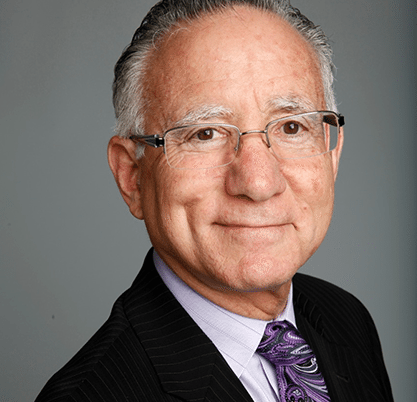 Kehillat Israel Rabbi Emeritus
Steven Carr Reuben, Ph.D.
rabbireuben@ourKI.org
Devarim (Deuteronomy 1:1-3:22)
The most compelling political issue on the national scene this summer seems to be about immigration. Everyone is posturing, democrats and republicans are each staking out their corners, and the ones who continue to suffer most are the millions of immigrants who have come here, often at great personal sacrifice to try and start new lives and create better futures for their families.
Every time there is an immigration debate, I can't help but think of my own grandparents who came to the United States as immigrants from Russia, Poland and England. By today's standards they would probably be considered "illegal," certainly my grandfather who ducked going into the Tsar's Army and avoided military service in Russia (a "crime" that our laws today would have prevented his entry into America). I also remembered reading about an article about how this rampant xenophobia seems to raise its ugly head decade after decade, regardless of who is in political power in Washington.
For example, Martin Dies was Chairman of the House Un-American Activities Committee, before Senator McCarthy in the 1930s and 40s. He once boasted that if Congress let him have his way, he would deport 7 million aliens. The population of America then was less than ½ of what it is now. When he said that, the NY Post (10/12/40) published a column by Ernest Meyer titled, "A Land Without Aliens." Here is some of it:
Now it happened that Martin Dies rubbed the magic lamp, and the genie appeared, and the genie said, "What is thy will, master?" And Martin Dies answered, "It is my will that straightway, all the aliens in America be exiled to some distant and most inhospitable spot, and there do sufferance for their sins."
And the genie said, "Truly I can grant thy wish, master, but there is a law in my land which says that whosoever is sent into exile shall be allowed to take with him whatever he has created by his own efforts. This, I think, is a just law, and if you abide by it, I can grant your desire."
Martin Dies agreed. The genie…uttered a few words of strange power, and a miracle happened. It followed in that very instant that a vast fleet of barges and boats was fashioned, and into them, millions upon millions, flocked the aliens, and they took with them what they had created in America.
They took with them highways hewn out of the wilderness by Sicilians and Slavs, and great rafts of lumber felled in the forests by the Irish, Swedes and Norwegians, and many millions of square miles of earth made fertile by the Germans, the Danes and the Dutch, and billions of garments woven by the Jews, and mountainous masses of coal and iron and copper dug from the pits by Italians and Finns and Poles, and whole cities of skyscrapers and subways and railroads and mills and marts wrought by the sinews of many aliens from the earth's 4 quarters.
And they took with them also their alien culture, their music and their songs, their languages and their literature, their books and their Bibles and their cookery, their piety and their passions, their ideals and philosophy and folk dances and fun which had been woven into the rich and multi-colored fabric of America.
Now all this happened when the genie granted the wish of Martin Dies…the aliens left with all their works, and a great want followed, and a great and strange silence. And in that silence, there was naught to be heard save the frightened whimpering of Martin Dies crying, "Genie, genie!" But there was no answer, for the genie, an alien, was on one of the boats to Baghdad [for he was an alien too], and after that, there was nothing but the night.
This column from 1940 still remarkably conveys the truth that the real strength of America has always comes from two things: its freedom and its diversity. And without question our diversity comes from our immigrants!
This week's Torah portion begins the last book of the Torah, Deuteronomy. It is the farewell speech of Moses to his people after 40 years of leading them out of the slavery of Egypt through the wilderness of Sinai to the edge of the promised land. I can't help but think that even though the land was "promised" to Abraham, Isaac and Jacob by God in our Torah, to the Canaanites, Hittites, Jebusites and others who were already living there, the entire Jewish people were simply alien immigrants who wanted to come in and take over their country. Imagine if they had been able to keep us out as we try so hard here to keep out others? The entire history of Jewish civilization would have taken a decidedly different and unknown turn.
"These are the words which Moses spoke to all of Israel…" (Deut. 1:1) and Moses challenged our ancestors to follow God's ways and bring justice to the land they were about the inherit. I am one of those who believe that the strength of America continues to lie in our diversity, in our immigrants, and that their passion and fire to improve their lives is what helps bring a constant flow of energy to stimulate the creativity of our society for good.
Rabbi Steven Carr Reuben, Ph.D., is Rabbi Emeritus of Kehillat Israel Reconstructionist Congregation in Pacific Palisades, California. He is a nationally recognized expert in the field of moral education and is the recipient of numerous community awards, including the Micah Award for founding the largest full-service homeless shelter in Los Angeles. He is also a recipient of the Unsung Hero Award from the Youth Law Center in San Francisco. Steven has contributed to a wide variety of publications as an author and composer. He has written numerous books, including Raising Children in a Contemporary World (1992); Raising Ethical Children (Prima Publishing, 1994).
Mon, August 20 2018 9 Elul 5778